Reservations
Reservations for the "hanare" home are available for use in ceremonies, group gatherings
or for that special moment with family and friends.
Wedding Ceremony / Ceremonial Photos
Given the unique beauty of the gardens during each of Japan's well-defined four seasons, a wedding ceremony or ceremonial photos (weddings, anniversaries, memorials) have become increasing popular. We can arrange professional photography as well kimono dressing services to help add that special Japanese flavor to your trip or stay with us.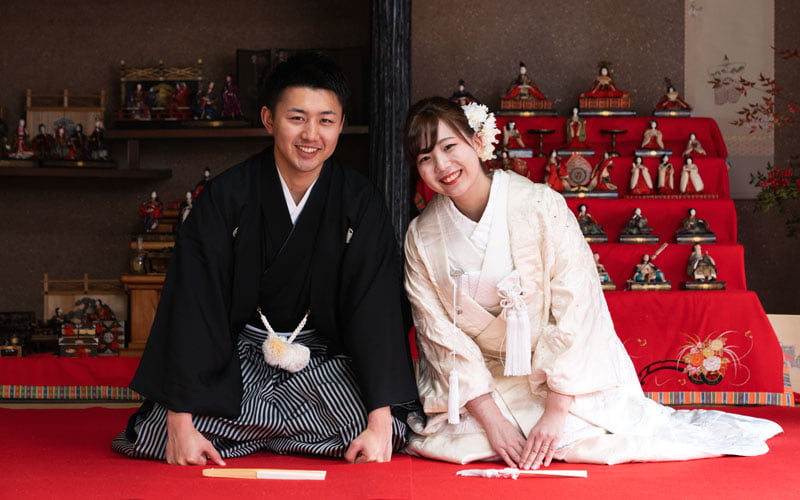 Usage Fee
Reservations

¥5,500 / 1 hour (8am – 4pm)
¥11,000 / 1 hour (4pm – 8am)

+ Annex
+ ¥3,300 / 1 hour
+ Weekends
+ ¥3,300 / 1 hour
Pack Fee
5 Hour Pack

¥22,000 / 5 hours (10am – 3pm weekday)
¥25,300 / 5 hours (10am – 3pm weekend)

+ Annex
+ ¥11,000 / 5 hours
All prices are tax included.
Weekend prices apply on Saturdays, Sundays and holidays.
During the busy season, we will charge a special rate different from the above. Please contact us for more information.
When bringing your own foods, additional fees ¥550 per 1 person apply.
Additional fees for camera and kimono rental apply (please check well in advance)
For other questions please check the FAQ page.