新型コロナウイルスに関する
丹徳庭園の取り組みについて
Traditional Japanese Garden With Over 150 Years Of History
Tantoku was established in 1869 (Meiji 2nd) as a lumber merchant in Kawagoe.
Its founder Tokujiro Suzuki proceeded to build his home over the sprawling gardens,
which have been meticulously maintained to this day and now opened to the general public.
Participate in a traditional Japanese tea ceremony, make Japanese sweets,
enjoy the local cuisine, or rent the whole home and gardens for your private use.
Come and enjoy all the differences the garden has to offer
during the uniquely diverse four seasons of Japan.
What's New
丹徳庭園ウエディングのご案内

小江戸川越の中心部にほど近い、150年の歴史ある商家と200坪の日本庭園を一棟貸切にした「最大20名様の家族結婚式」「フォトウエディング」。春夏秋冬の景色が美しい庭園は開放的で和モダンな雰囲気にぴったり。新しい和のスタイル茶婚式もおすすめです。
Please check our Instagram for our up-to-date information.
Usage Guidance
All prices are tax included.
Elementary school children entrance is free of charge.
Gardens may be closed when previously rented for private use.
For other questions please check the FAQ page.
Meiji Era Time Piece
The private home built in 1901 (Meiji 34th) prizes an extremely rare and expensive solid black pillar crafted from a single tree-trunk by specialist workers more than 100 years ago.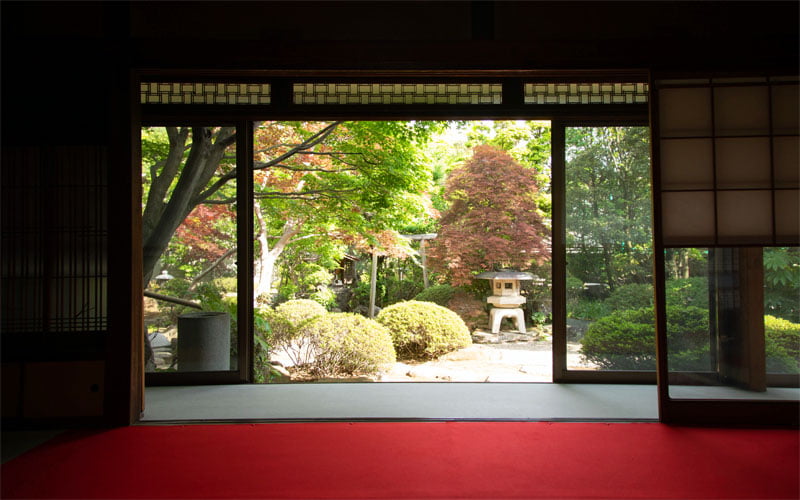 Karesansui - Dry Landscaping
Dating back to the Muromachi Period from 1336 in Kyoto, and often referred to as a Zen garden, this technique creates a miniature landscape through carefully composed arrangements of rocks, water features, pruned trees and bushes, and uses raked gravel stones to represent the ripples in water. Designed to be enjoyed while seated from a single viewpoint outside the garden, this garden conjures the image of a treasure-laden ship of the period, as it reaches a coast made abundant by the waters of an overflowing well.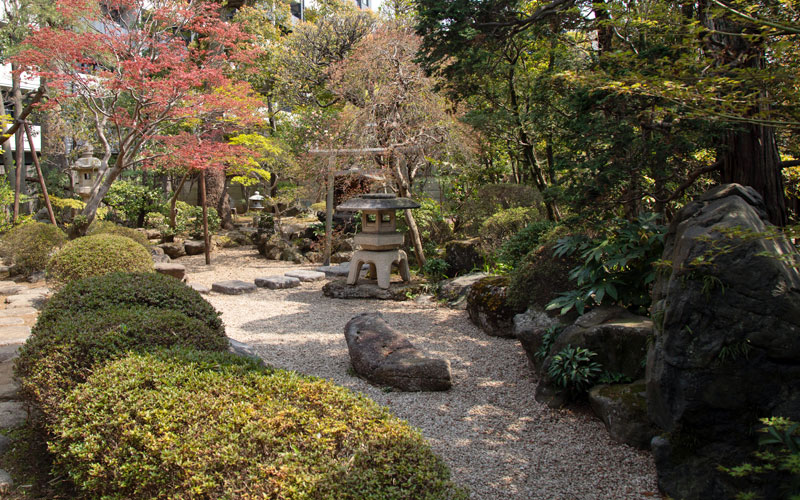 Jutoku Myojin - Garden Shrine
Built by the first generation Tokujiro on his return from Buddhist education in Kyoto, this shrine was officially blessed more than 120 years ago to act as an official temple of worship.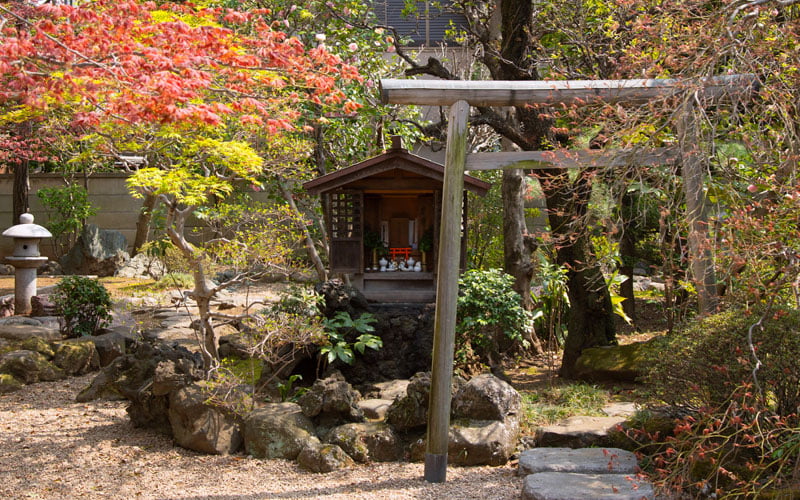 Access
By Train

3 minutes walk from Kawagoe-shi Sta., Tobu Tojo Line
7 minutes walk from Hon-Kawagoe Sta., Seibu Shinjuku Line
By Car

Free parking lots are available on the premises,
so please come directly by car.